Workplace giving is an easy and effective way to help employees make a difference and show them that their workplace is actively supporting the local community's most important issues. Employees of a company are given an opportunity to support United Way by donating a portion of their paycheck. In many cases, the donations from employees are pre-tax pay, and many companies match their employees' donations, which makes their charitable contributions go further.
Corporate Cornerstone Partners
Corporate Cornerstone Partners are companies that prove they care about building stronger communities. They demonstrate social responsibility and a philanthropic commitment to integrity, best practices, and a healthy, thriving community by underwriting our already very low administrative and fundraising costs. Due to their generosity, 100% of the money United Way of Goodhue, Wabasha & Pierce Counties raised from individual donors through our workplace campaign is directed to programs and services.
Thank you for your generosity!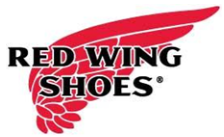 Workplace Campaign Partners
3M Fall Protection
Associated Bank
Automated Equipment
City of Red Wing
Community Resource Bank
Discovery Financial
Goodhue County
Hearth & Home Technologies
IBM
Mayo Clinic Health Systems
Merchants Bank - Cannon Falls
Merchants Bank - Red Wing
ProAct, Inc.
Randy's
Red Wing Software
SCS Elevator Products, Inc.
StarTech Computing, Inc.
Target
Thank you for Living United!
Questions about becoming a Workplace Campaign Partner? Contact Maureen Nelson at 651-388-6309 or mnelson@unitedwaygwp.org.